Introductory offer ends on 31st July 2020
The unknown, sudden change or difference in routine, can be very unsettling for autistic children.
With our understanding of autism, we know that the experience of communication, social interaction and sensory processing difficulties, already lead to a very unpredictable world.
If more change is happening around the child, this can be confusing and distressing.
Many autistic children may find it difficult understanding what the new changes around them are and why it is happening. This can then, of course, lead to anxiety and distress.
Preparation is extremely important.
In this course we will explore autistic thinking and why transitions can be particularly challenging for some.
We will look at different ways we can support children to prepare for change, whether it is a transition to another room, or a big transition such as changing schools.


Course modules:
Autism and thinking
How routine, familiarity and structure can really help
Supports for daily transitions to aid independence
Environmental supports to help transitions
How to help children begin to accept changes
Preparing for big transitions
Parent and school partnership


After the course you will have a range of evidence-based strategies and tools to support children to understand transitions, help them cope and be fully prepared.
This is so important to help children feel more calm and less anxious.
This course is available to complete from Monday 20th July
You can enrol now to reserve your place.
Who is this course for?
Teachers, teaching assistants, learning support assistants, educational professionals, SENCO's, trainees, parents, carers and anyone wanting to learn about supporting effective and smooth transitions.
How will the course be taught?
The course will be taught through a series of presentation videos and reflection tasks.
You will have a login and password to access the content and you can complete the course at your own pace.
How long will it take to complete?
Approximately 2 hours.
How long will I be able to access the content for?
You will have 3 months to access the content. For schools licences, please contact [email protected]


What if I need support?
Steph Reed (Autism Specialist) will be available to offer you support at any time during the course, just an email or phone call away!


Further questions:
If you have any further questions, please email [email protected]
This course can form part of your Continuous Professional Development (CPD).
Please share with your employer, as they may be able to fund your training.
A certificate will be issued upon full completion of the course.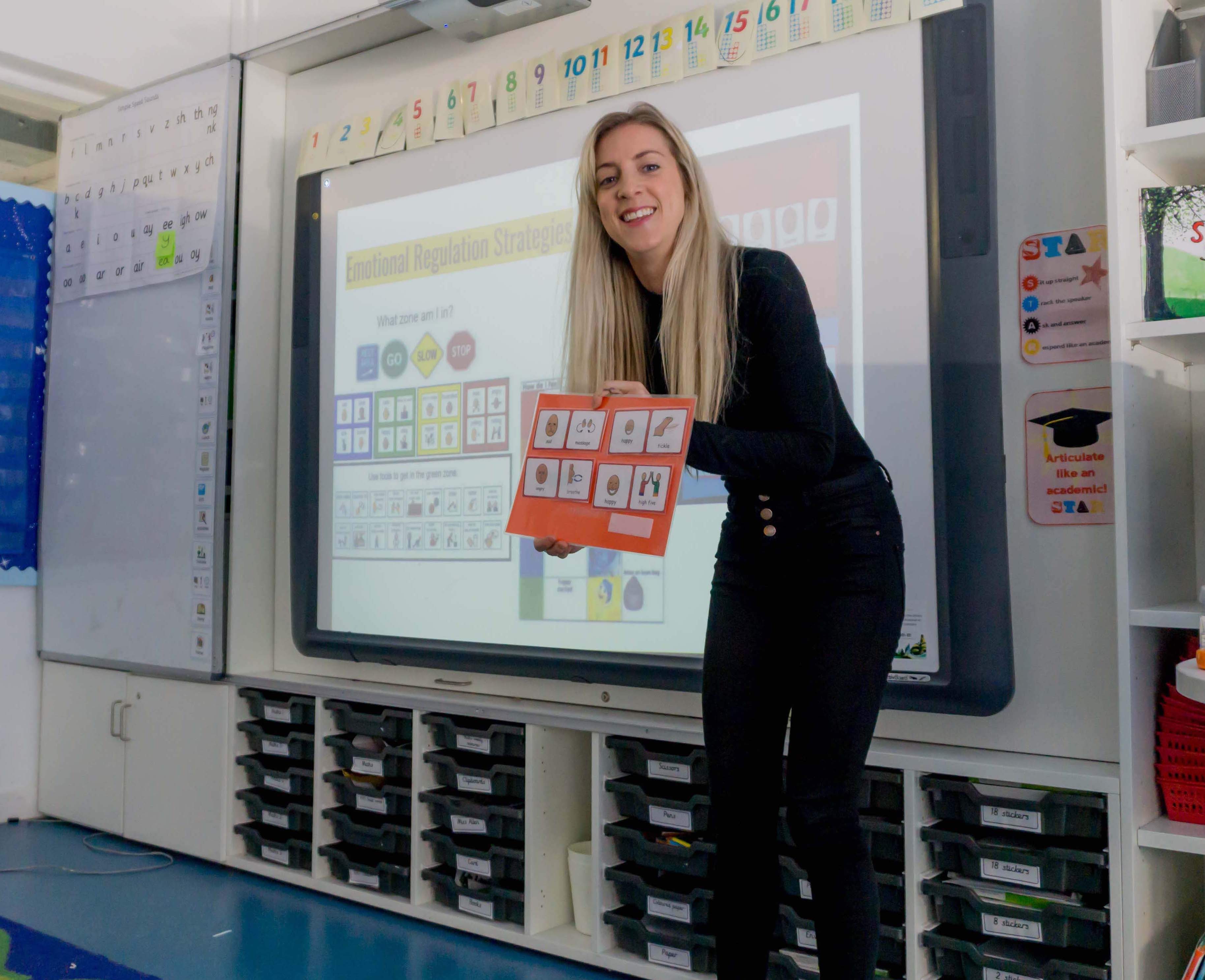 Hi, I'm Steph Reed, your teacher!
Over the past 12 years, I have taught many autistic children, with a wide variety of abilities and complex needs.
I now help schools and services ensure high quality autism provision and practice, enabling children to make good progress.
I have tailored these online courses to give you accessible, and bite-size, background knowledge in evidence-based approaches, as well as the practical understanding in how to implement strategies and importantly, ensure impact on learning.
For more information about the work I do, please visit www.autismspectrumteacher.com
"In the time that Steph has been working with my school, I have been able to see a sustained improvement in the provision offered. This has been the case in the growing knowledge and skills of the staff she has worked alongside, the physical environment provided for pupils with ASD and the outcomes for those pupils"
Jess Hutchison, Headteacher at Grazebrook Primary School