Learn good practice in teaching autistic children, in order to maximise outcomes
Online training courses you can do at your own pace
*Introductory offer price until 31st July 2020*
What People Say...
"Steph has broken the course down well into interesting segments, with time for reflection tasks, which really help you to think about your own settings. It's thought provoking, as to what you may bring to your classroom already, but also what you can improve on, to make your communication better, creating the best outcomes for everyone. Can't wait to put it into practise, Thank you Steph."
- Michelle Cardy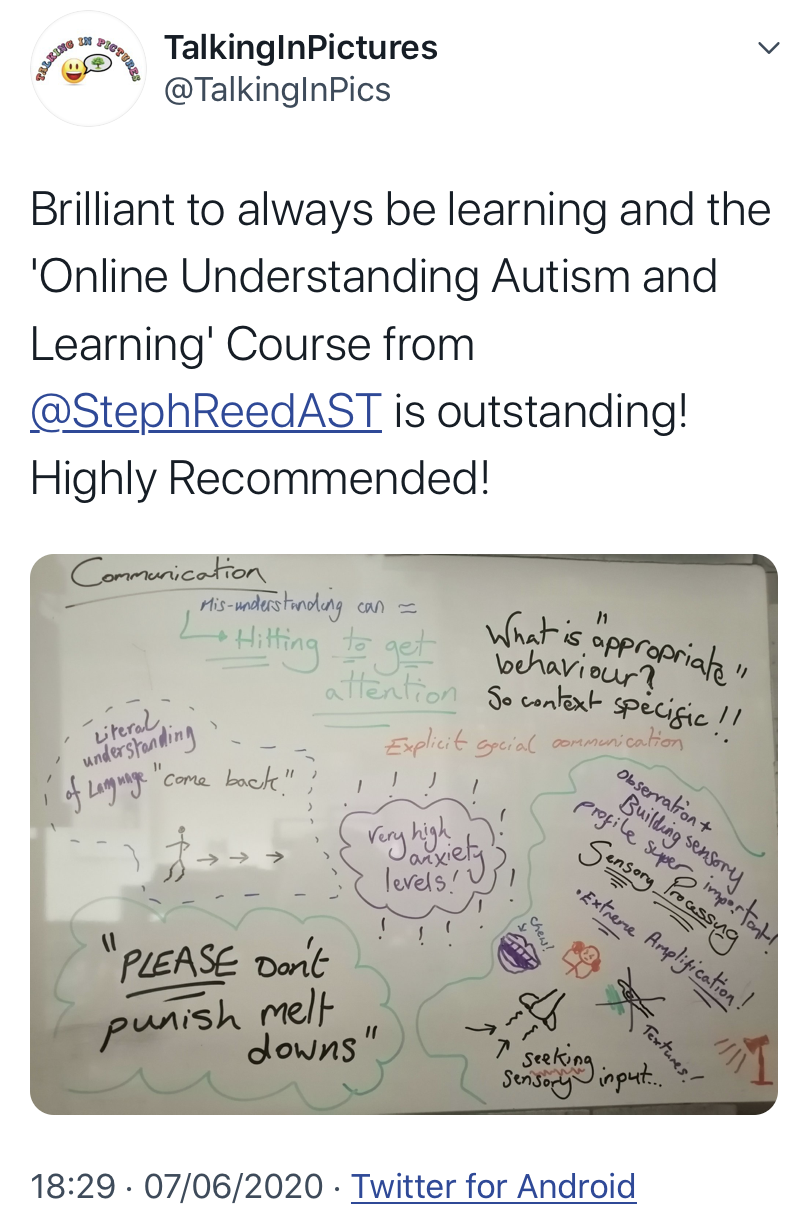 "Whilst in Lockdown, I began wondering/worrying about the children I should be working with. I happened upon Steph's Podcasts. I began listening and found them very insightful. So when this course came up, I jumped at the chance. It is really informative and Steph is very professional and knowledgable. I am so glad I signed up and have recommended it to my colleagues."
- Rachael Longworth
"Very Informative and interesting course, wish every one understood this!"
- L Baxter
"The course was fantastic, Steph covered a lot of ground in detail but also manageable bite-sized chunks - which was fantastic! One of the many important take away's for me is building an individual profile of each child, seeing their world through their eyes, not ours, and this course is a great resource towards that goal."
- Anonymous
"A great overview of autism and the impact on learning. Excellent for teachers/practitioners who are new to the field and looking to learn how to hone their craft."
- Emily Curtis, Elementary Autism Teacher
These courses can form part of your Continuous Professional Development (CPD).
You will receive a certificate upon completion of each course.