Holistic Courses
Multiple workshops and resources, tailored to you as either educational professionals, parents or carers.
Frequently Asked Questions


Who are these courses for?
Anyone teaching, supporting or working with autistic children and young people. This includes teachers, parents & carers, support assistants, SENCO's, early years educators, children's professionals and play workers.
How will the workshops be taught?
The courses are taught through a series of bitesize videos, downloadable resources and reflection tasks, that you will access via a login and password. You can complete the workshops at your own pace and you will receive a certificate upon completion.


How long will it take to complete?
There are 8 workshops and each takes approximately 1.5 hours to complete. This can be done at your own pace and in your own time.


How long will I be able to access the content for?
You can access the content for a whole year!
What if I need support?
We are available to offer you support at any time during the course, just an email or phone call away!
Is there a money back guarantee or refund option?
The courses are designed to give you valuable information and skills however, if you are not 100% satisfied with the course and let us know within 30 days of purchasing, you will receive a full refund.
What Our Course Participants Say...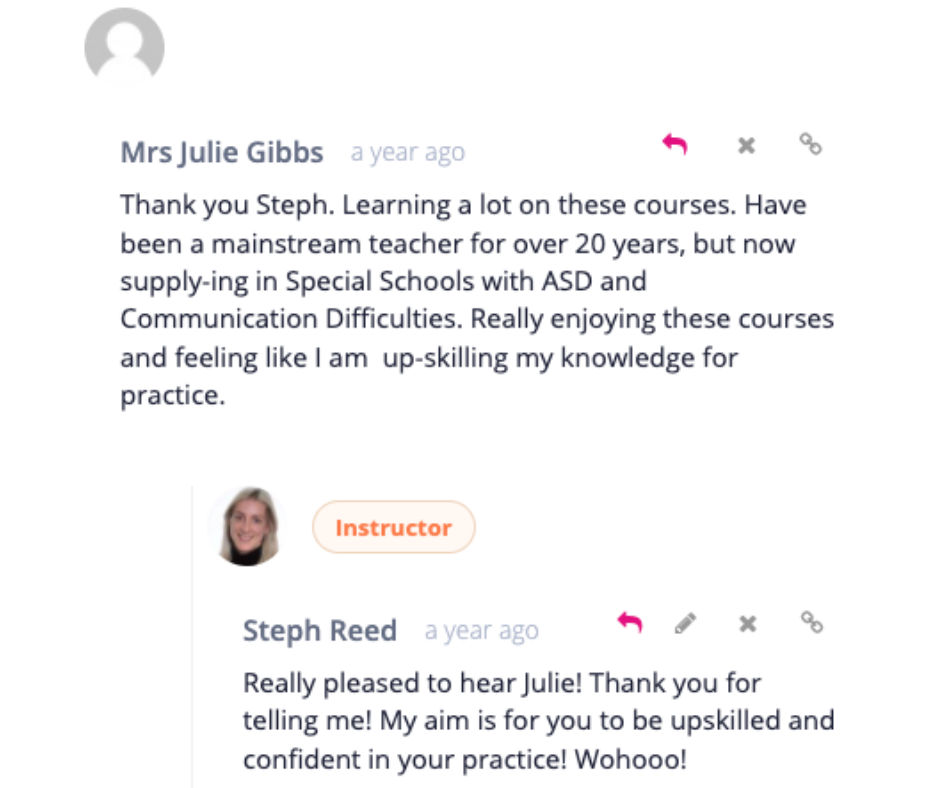 Mrs Julie Gibbs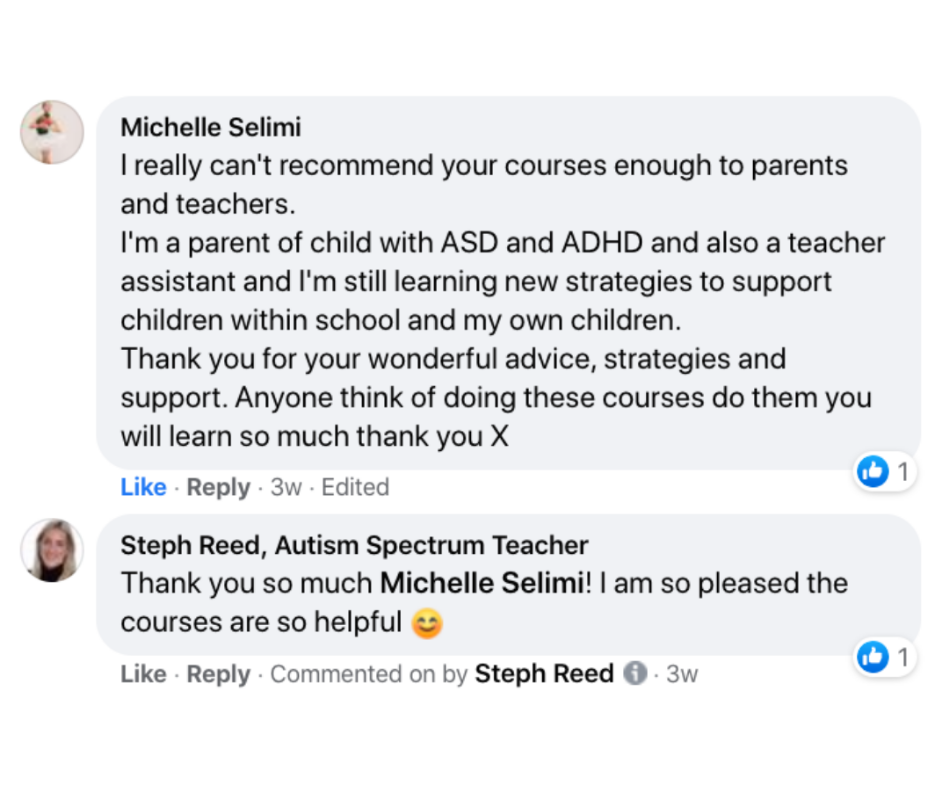 Michelle Selimi
Parent of child with ASD and ADHD & Teaching Assistant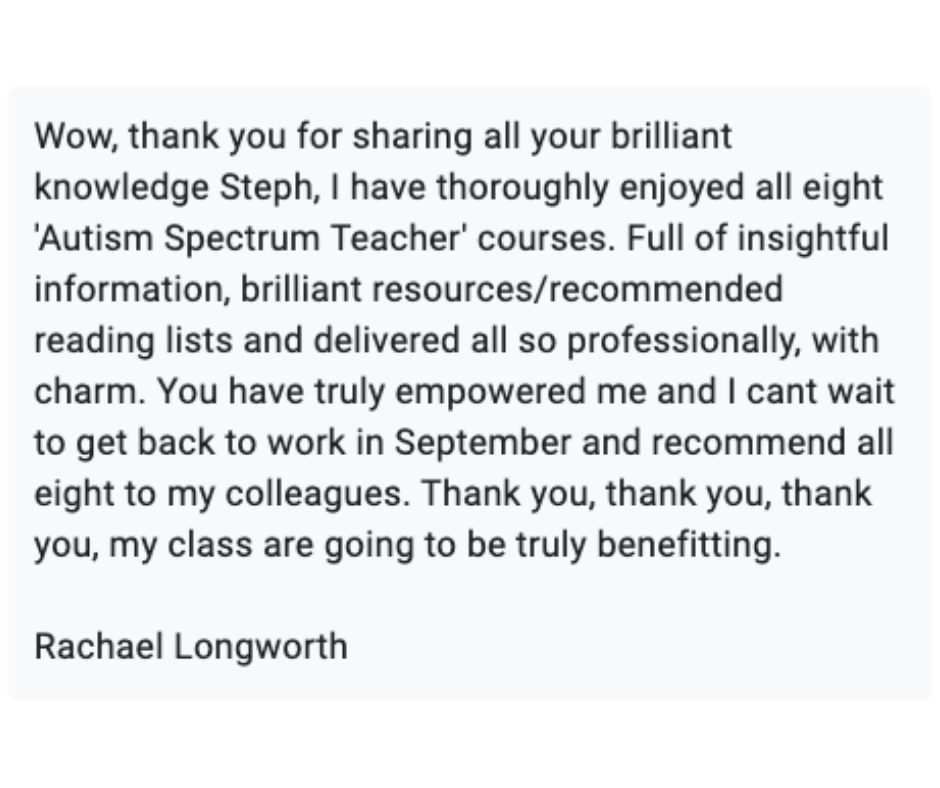 Rachael Longworth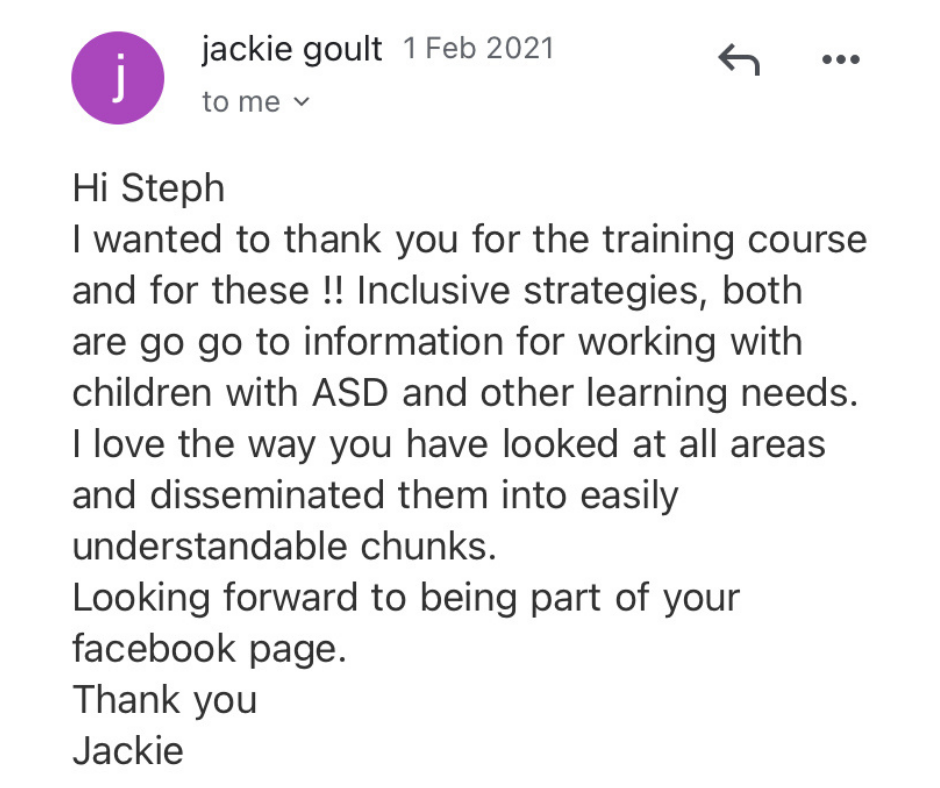 Jackie Goult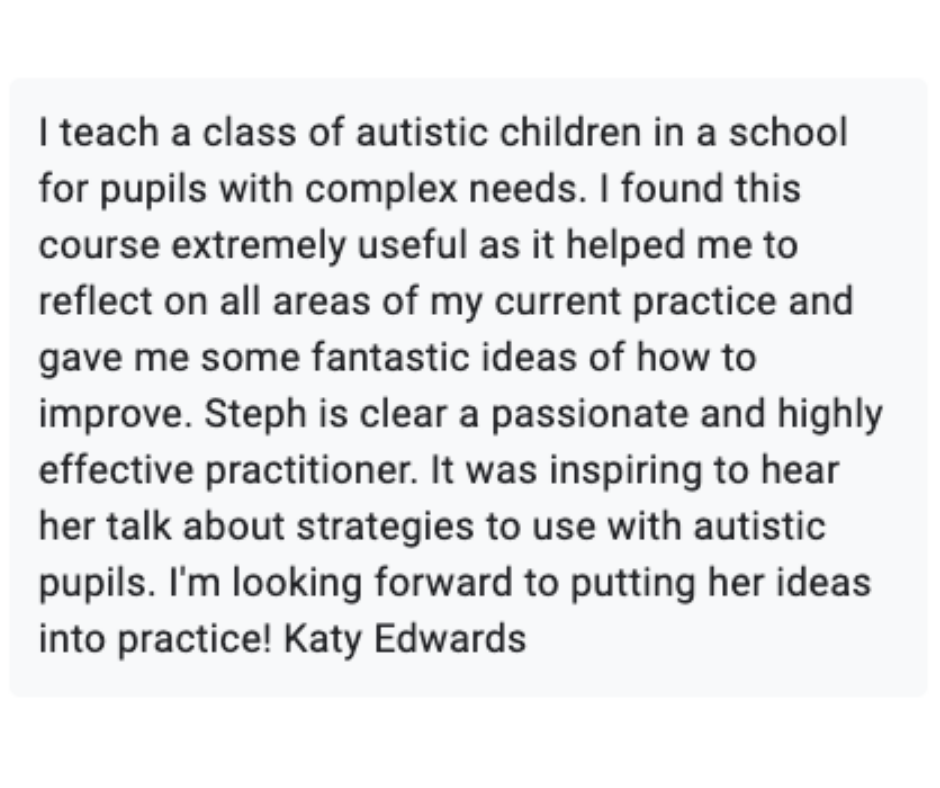 Katy Edwards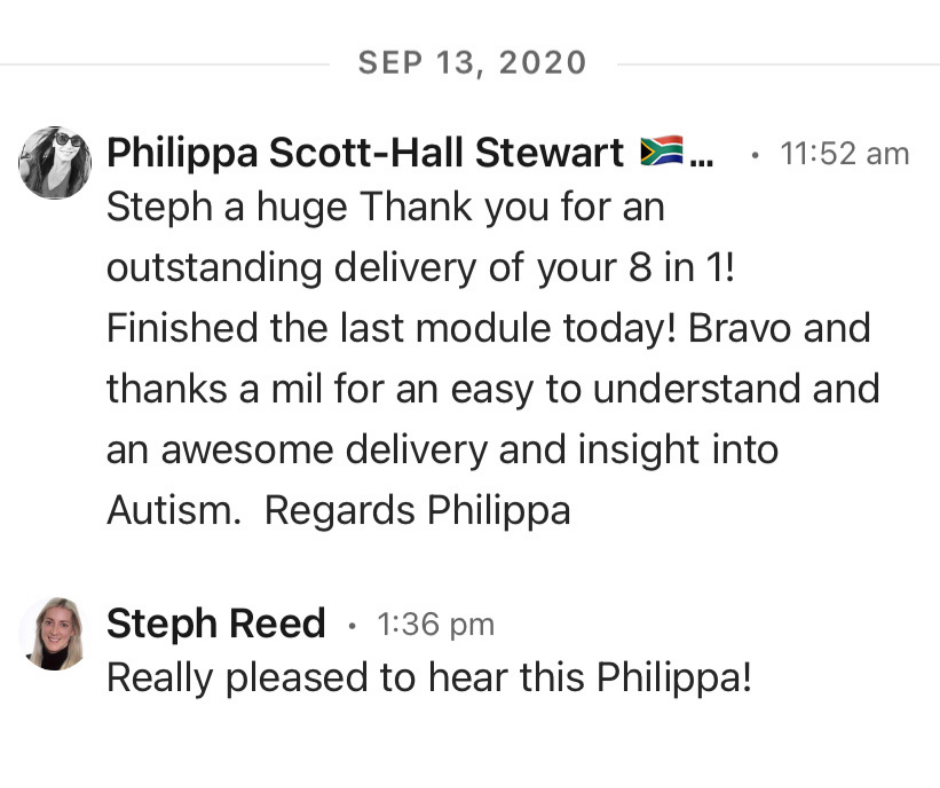 Philippa Scott-Hall Stewart
Joni Fury
Teacher in an specialist provision
Naomi
Teacher & Mum of a neurodivergent child

Multiple Users
Discount rate applies when purchasing more than one individual user account.

Site Licence
An account for every member of staff including one for group training (staff and parents).
Group Training Subscription
For use during INSET, staff meetings, induction, parents workshops or other group training scenarios.

This course can form part of your Continuous Professional Development (CPD).
Please share with your employer, as they may be able to fund your training.
A certificate will be issued upon full completion of the course.
For further information, please email [email protected]